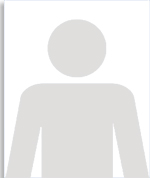 Ms. Farhana Ehsan, joined as an Assistant Research Officer in the Forensic DNA Laboratory of Centre for Applied Molecular Biology (CAMB) in 2012, Where she performed hundreds of serological examinations and DNA profiling of criminal & paternity cases. Two years ago, her services were rendered to the Molecular Diagnostic Laboratory of the Centre, where she is providing services to the general public for the HCV genotyping testing and has performed tests on thousands of patient samples.
She is technically equipped with most of the techniques including Forensic serology, Isolation of sperm DNA by Double Differential method, RNA extraction of HCV/HBV, Real-time PCR, Microbiological techniques, Gel electrophoresis, Multiplex PCR, Fluorescent Microscopy, Genotyping of DNA as well as HCV and Data Analysis by GeneMapper Software.
Academically, she did her B.S (Hons) in Applied Microbiology and M. Phil in Molecular Biology from University of Veterinary & Animal Science, Lahore. She has two publications with impact factor 4.988.