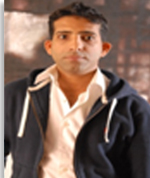 Dr. Muhammad Ferhan joined Centre for Applied Molecular Biology (CAMB), University of the Punjab, Lahore in June, 2016 as an Assistant Professor under IPFP. He is a dual citizen (Canada and Pakistan) and has completed his PhD degree in Lignocellulosic Green Biotechnology (LGB) from University of Toronto in Oct/Nov, 2015. Overall, he has more than eight years research experience including Pakistan and Canada in field of Industrial Microbiology / Fermentation Biotechnology / Biological Chemistry at National Institute for Biotechnology and Genetic Engineering (NIBGE), Faisalabad, Pakistan where he worked on the improvement of microbial strains for hyper production of alcohol, organic acid and industrial enzymes as well as was involved in research projects writing and execution.
Dr. Ferhan also had research experience in three Canadian universities including UWaterloo, YorkU, and RyersonU mainly in biotechnology and biochemical engineering domain. Dr. Ferhan is a green polymer biotechnologist interested in making and altering the existing technology for the development of green biochemicals and nanomaterials for targeted drug delivery. There is a strong need to set regulated targets to replace fossil-derived fuels and chemicals with woody biomass.
Dr. Ferhan has "30.498" impact factors with 14-published research and review articles. 1.16k read, and 53 citations based on calculation from researchgate.net.