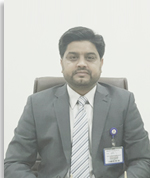 Introduction
Dr. Shafiq is a certified Six Sigma Black Belt, certified Project Manager, and Certified Manager of Process Improvement in Lean Quality Management from Harrington Institute USA. He is a certified Lead Auditor of ISO 9000 (Quality Management System), ISO 14000 (Environmental Management System) and HACCP (Food Safety System). He has the first degree in Chemical Engineering, MS in Quality Management and PhD in Quality Management from University of the York UK.

Currently, he is working as Assistant Professor at Institute of Quality and Technology Management (this is a pioneer institute about the quality management in Pakistan), University of the Punjab. Besides his teaching assignments, he is also involved in consultancy projects. The main areas of his consultancy are: Quality Management Systems, Environmental Management System, Performance Improvement Systems, Excellence Models and Statistical Process Control. During his industrial experience he has been involved in the implementation of Quality Management System, Environmental Management System, Food Safety System, 5S, and Quality Circles in the largest dairy industry of Pakistan. Currently, he is supervising six PhD students.

His two books named "Implementation of Seven Quality Control Tools" and "Implementation of Total Quality Management and National Culture" are in press. He has also written many articles in the well reputed journals. He is the Executive Member of National Council for Quality and Technology, Pakistan and Member of Pakistan Engineering Council.