Creation of new knowledge ultimate justification of universities: PU VC
LAHORE: (Thursday, September 06, 2012): Punjab University Vice Chancellor Prof Dr Mujahid Kamran has said that the ultimate justification of universities was that it must create new knowledge. He was addressing the inaugural session of a 3-day international conference on "Research Methodology New Trends and Integrative Approach from Bench to Bedside" being organized by PU College of Pharmacy, Higher Education Commission and Pakistan Pharmacist Association at the college. Prof Dr Naeem Anwar Muzafar, Prof Dr Zahri Ismail from University of Science, Malaysia, Dr Muhammad Abbas from Quetta, Dr Mubasher Ahmed Butt, Dr Nadeem Irfan, scholars from various universities and a large number of students participated in the conference.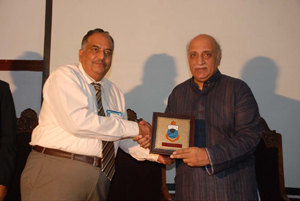 The PU VC said that legislative verses in Quran were about 250 but the number of verses that direct man to ponder upon nature were around 750. He said the Muslims were facing problems because of deviation from this particular direction of holy Quran. He said that therefore, the current administration had given the highest priority to research by increasing funding for research, consolidating PhD programme, organizing workshops, conferences, seminars etc.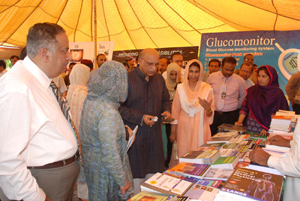 He said that it was very sad that among Muslim countries, Pakistan stood 5th after Turkey, Iran, Egypt and Malaysia in scientific publications. He said that Pakistan had very small number of PhDs and an average of only 24 percent faculty members were PhDs in our universities. He said that when the current administration took charge in January 2008, PU had 700 faculty members out of which 29 percent were PhDs. He said that now PU had over 1000 teachers and the PhD percentage was over 39% and this would increase rapidly as many of young faculty members were pursuing their PhDs in and outside the country. He said that because of the steps taken by the current administration, our capacity of publishing research papers in impact factor journals had increased manifold. He said that in 2007, the number of impact factor publications was 162 and now it was 519 in 2011 and it was very large increase.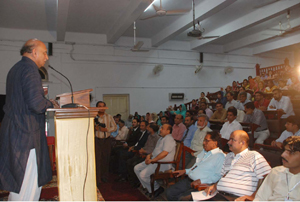 He said that the average PhD productivity of Punjab University was 41 from 1990 to 2007 and from 2008, the average production of PhDs was more than 120 a year and last year we produced 135 PhDs. He said that this year we had already produced 125 PhDs and the figure was likely to reach 150 mark this year. He said that we must understand that knowledge was source of power, wealth and finding respectable place in international arena. He said that the nations who didn't create knowledge were finally subjugated and that's was how nature worked. He said that the only solution to our problems was to become knowledgeable with the qualities of character.

He advised the students to master their subjects and adopt diverse reading habits. He said that Pakistanis were extremely intelligent but they lack discipline and integrity. He said that he was happy that the college of pharmacy was taking steps leading to change towards energizing and developing the potential of its faculty and students. In his inaugural address, Principal College of Pharmacy Prof Dr Syed Saeed ul Hassan said that pharmacy was a life saving profession. He said that pharmacists were playing a key role to uplift the pharmacy profession and due to this reason, Pakistan government had realized and recognized the pharmacists in a very true manner. He said that Dr Kamran was taking keen interest to maintain standard of education including teaching and research. He said that the conference would give us the opportunity to share our ideas with each other. He said that his college was producing almost 200 pharmacists every year and our pharmacy graduates were working all over the world.