Department of Microbiology and Molecular Genetics, University of the Punjab organized a competition of Hand-Made posters on an event of WORLD WATER DAY. Total five groups of students participated in this competition. Each group consisted of five to seven students. Posters were illustrating the consequences of human activities on depletion of water resources.
Chairperson Prof. Dr. Sikandar Sultan encouraged the students for their active participation. He was cherished to see the understanding of students about ecosystem and effects of human activities on it. He appreciated the students by saying that execution of ideas in this way is a helpful with regard to create awareness in the society. Effort of the organizer, Dr. Rida Batool (Assistant Professor, MMG) was appreciated for arranging such a healthy competition.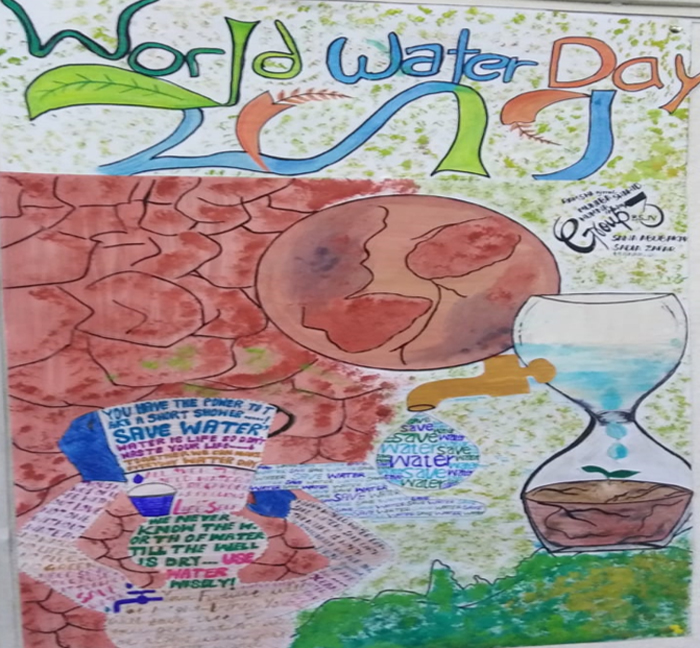 Posters were evaluated by prestigious judges, Dr. Nazia Jamil and Dr. Basharat Ali (Assistant Professors, MMG). Best Poster award was won by members of Group 3(Sana Abubakar, Muniba Shahid, Sadia Zafar, Ramsha Ajmal, Humna Shafaq and Husnain) with a theme of Save water. All the participants were appreciated for the good execution of their ideas and creativity.