Dr Syed Waqar ul Qounain, Director of the National Center of Artificial Intelligence (NCAI), University of the Punjab and Assistant Professor at PU College of Information Technology (PUCIT), is awarded by the position of Vice Chair, IEEE Computer Society, Lahore Section for the year 2019 - 2020. The position is bestowed upon him in recognition of his extraordinary services and contributions for dissemination of Information Technology. Dr Waqar has served at various national and international levels to raise the standard of education, research, and development of computer science and information technology. He also developed several software products for the betterment of society at large. Dr Waqar has pioneered and conducted a number of National Information Technology (IT) initiatives, including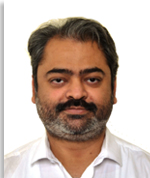 - Initiation and conduction of the National Software Competition and Exhibition (SOFTEXPO) for over consecutive five years at the University of the Punjab.
- Planning and execution of the Pakistan's first ever biometric election system at Lahore High Court Bar. He is successfully conducting annual biometric bar elections on the system for the last five years 2015, 2016, 2017, 2018 and 2019.
- Convened the committee and developed state of the art curriculum for Computer Science and Information Technology for grade VI to XII at Punjab Curriculum and Textbook Board, Lahore, Pakistan.
- Organized a number of National Workshops, Seminars and Tutorials on various IT related subjects particularly including Artificial Intelligence, Data Mining, Machine Learning, Intelligent Transport Systems, Agent Based Modelling and Social Simulations etc.
- Engineered and deployed in Lab driver training kit through which user can learn how to drive an automobile on computer.
- Engineered and made publicly available a traffic simulations environment in which traffic and transportation engineers can perform what-if analysis for various traffic and infrastructure interventions.
- Developed and deployed a student request portal at PUCIT, University of the Punjab, where students can submit all academic and non-academic applications online and get served by the college administration seamlessly.