RSGCRL conducted a seminar at UVAS, Lahore
RSGCRL conducted a seminar at UVAS, Lahore
The *Remote Sensing, GIS and Climatic Research Lab (RSGCRL), National Center of GIS and Space Applications, University of the Punjab, Lahore* conducted a seminar on 2 December 2021 under its "*Institutional Capacity Building and Professional Development Programme (ICBPDP)*.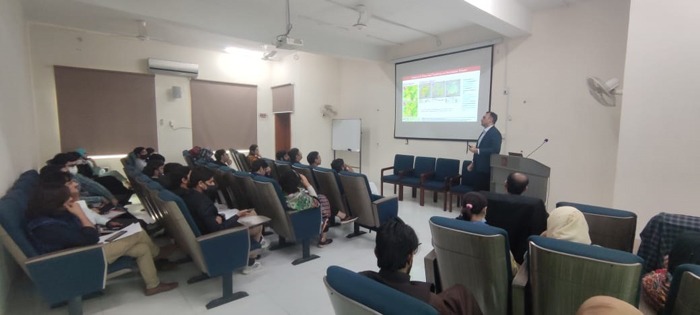 *Dr. Asim Daud Rana*, Team Leader, RSGCRL presented "*Space borne Remote Sensing Data Applications in Life Sciences* and *Dr. Sawaid Abbas*, Senior Research Fellow, RSGCRL focused on "*Applications of Remote Sensing in Ecology and Wild Life"*.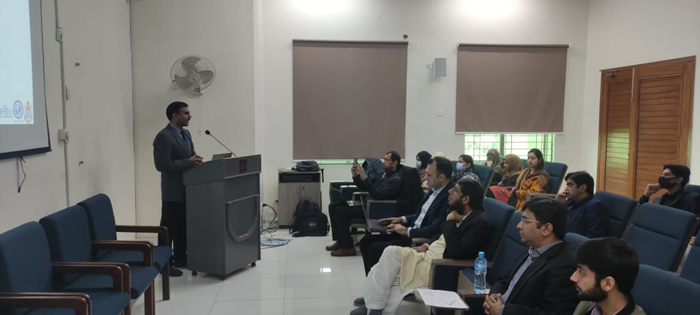 This seminar was organised by *University of Veterinary and Animal Sciences (UVAS)*, City Campus, Lahore. RSGCRL and UVAS faculty members and postgraduate research students participated in the seminar.