LAHORE: (Tuesday, August 14, 2018): Punjab University Vice Chancellor Prof Niaz Ahmad has said that higher education sector must play its role to bring Pakistan among the comity of developed countries and announced to set up Social Entrepreneurship Centre for resolving social problems.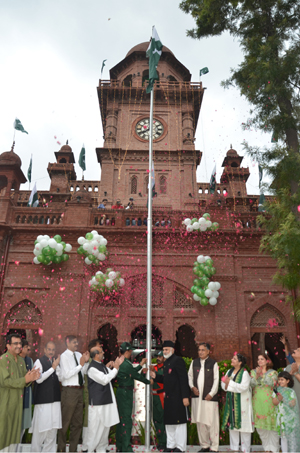 He was addressing the flag-hoisting ceremony held in connection with Independence Day celebrations at the lawns of College of Art and Design at Old Campus. Deans of faculties, principals, directors, faculty members and a large number students and children were present on the occasion.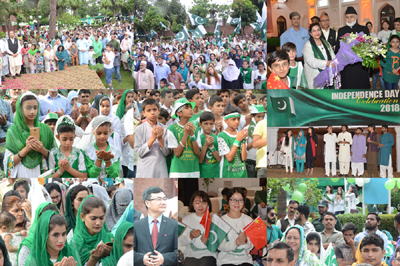 Addressing the ceremony, the PU VC said that our ancestors sacrificed their lives for creation of our homeland. He said that the dream of Pakistan could not have been achieved without the thoughts of Allama Iqbal and leadership of Quaid-e-Azam. He said that Quaid-e-Azam had taught us the lesson of unity, faith and discipline and we must ensure good governance, adopt latest technologies and strengthen social system. He said that now it was our responsibility to pay back to our country and work for its prosperity. He said that Pakistan Army had faced various challenges for strengthening Pakistan and the nation paid homage to their sacrifices for saving the homeland from enemies. He said that Pakistan-China friendship was unprecedented and both the countries would make their relations stronger further.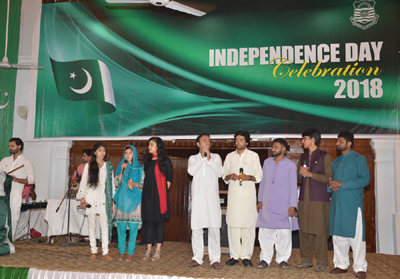 Later, the students of College of Art and design presented national songs in connection with Independence Day celebrations. The audiences lauded the students' captivating performance. The VC announced Rs 50,000 cash prizes for students who presented national songs and Rs 2,000 for lower grade staff including guards and gardeners each.