Two Days Interactive Training Workshop on New Trends in Protein Analysis
Two Days Interactive Training Workshop on New Trends in Protein Analysis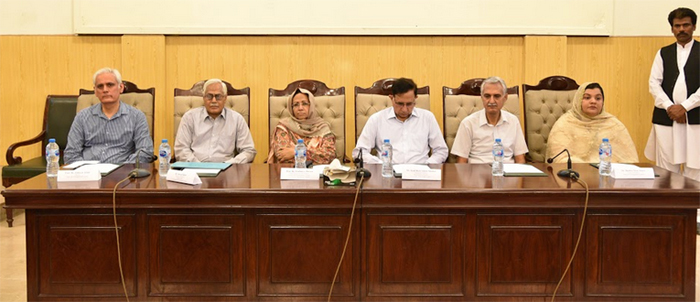 Center for Undergraduate Studies arranged "Two Days Interactive Training Workshop on New Trends in Protein Analysis" on April 24th, 2019. On day 1, in the inaugural session, which started with the recitation from the Holy Quran, Dr. Bushra Nisar Khan, gave a welcome address which was followed by the remarks of Prof. Dr. Faheem Aftab, Director Centre for Undergraduate Studies. The keynote speaker for this event was Emeritus Professor from School of Biological Sciences, Punjab University, Dr. Javed Iqbal whose lecture on "Post Genomic Approaches to Bio Maker Discovery" benefitted the audience a lot. Emeritus Professor Dr. Syed Razi Abbas Shamsi and Acting Director General, School of Biological Sciences, Prof. Dr. Naeem Rashid appreciated the effort of arranging the training workshop. Dean, Faculty of Life Sciences, Prof. Dr. Firdaus-e-Bareen in her talk stressed upon the importance of arranging such workshops and praised the organizers. The inaugural session was followed by hands on training in protein analysis.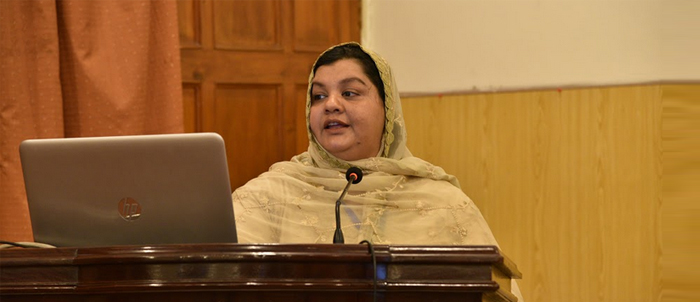 The main focus of this training was making the participants familiar in the use of SDS PAGE for analysis of proteins which included 5 labs sessions. The resource persons for this workshop were Dr. Bushra Nisar Khan from Centre for Undergraduate Studies and Dr. Samreen Riaz from Microbiology & Molecular Genetics, Punjab University. A total of 50 participants, including students and teachers from UVAS, UOL, Kinnaird College for Women, LCWU, Cooper Road College and Department of Botany and Zoology PU, actively participated in this workshop.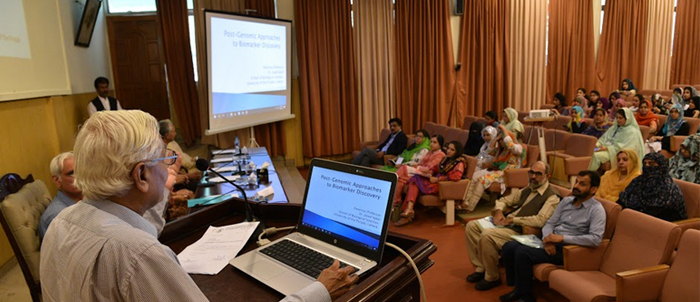 On the second day of the workshop, the participants also visited School of Biological Sciences where Dr. Qurra-tul-Ann Afza Gardner and Dr. Naseema Azeem briefed them about advanced research techniques in Proteomics. In the concluding session, the students expressed their gratitude for being provided with the opportunity to have a hands-on experience of the research equipment. They showed a keen desire to participate in such workshops in University of the Punjab in future. The ceremony culminated on the distribution of certificates and souvenirs among the participants and members of organizing committee. Emeritus Prof. Dr. Javed Iqbal participated in the concluding session and shared his research experiences with the participants. In the end, Prof. Dr. Faheem Aftab, Director, Centre for Undergraduate Studies in his concluding remarks, congratulated Dr. Bushra Nisar Khan on the successful completion of training.