PPC awards PU VC with Research Award
LAHORE: (Friday, September 14, 2012): Pakistan Psychologist Council (PPC) has awarded Punjab University Vice Chancellor Prof Dr Mujahid Kamran with Research Award 2012 because of his special interest and services in the field of research.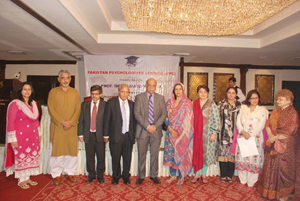 In this regard, a ceremony was organized in Pearl Continental Hotel Lahore in which Dean Faculty of Social and Behavioral Sciences Prof Dr Zakria Zakir, Prof Dr Mansoor Sarwar, Prof Dr Rukhsana Kausar, renowned businessman Bilal Sufi, PU faculty members and a large number of psychologists attended the meeting. Prof Dr Rukhsana Kausar and Bilal Sufi in their speech lauded the services of Dr Kamran in promotion of research culture in the university and bringing it to the new heights.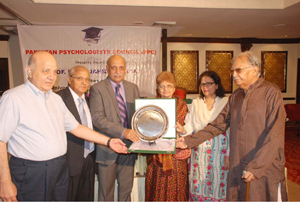 They said that because of Dr Kamran's efforts, Punjab University had become No 1 general university of the country. Later, Prof Dr Kausar, Mr Sufi and others presented Research Award to Dr Mujahid Kamran.