LAHORE: (Wednesday, March 15, 2017): Punjab University Vice Chancellor Prof Dr Zafar Mueen has said that people with disabilities are being neglected in our society while special persons need special attention.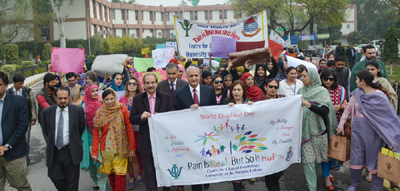 He was addressing an awareness walk organized by Centre for Clinical Psychology and Institute for Applied Psychology outside Al Raazi Hall here on Wednesday.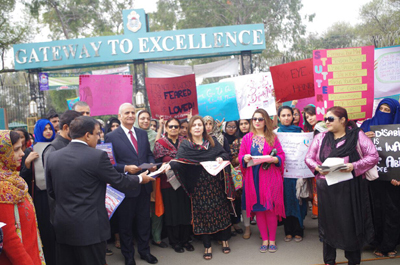 Dean Faculty of Life Sciences Prof Dr Naeem Khan, Centre for Clinical Psychology and Institute of Applied Psychology's Director Prof Dr Farah Malik, faculty members and a large number of students participated in the walk.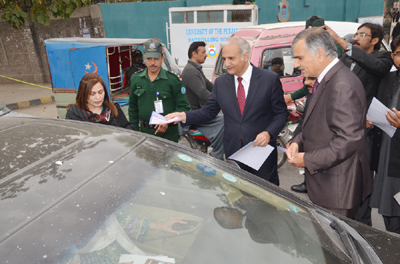 The participants were holding banners and placards bearing awareness slogans for improving conditions of persons with disabilities. The students set up awareness stalls and distributed pamphlets among the participants.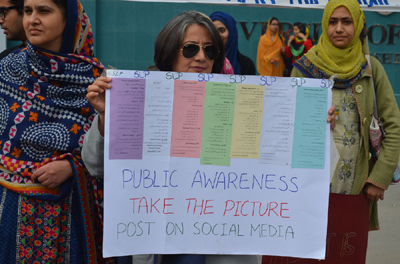 Talking to media, Dr Zafar Mueen Nasir said that special persons were integral part of our society and it was our obligation to help them. He said special persons were taken care of in civilized societies. He said that it was our social responsibility to facilitate special persons and we must utilize our energies in such good deeds.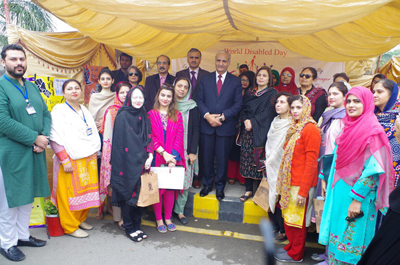 He said that PU was taking lead role in performing its social responsibility. Prof Dr Naeem Khan said that special persons must be brought to mainstream and we must look after them. Later, the participants of the rally reached Gate No 2 and distributed awareness pamphlets among motorists.