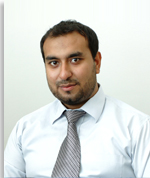 He has done MS in Management Sciences from Lahore Leads University. His Master's degree is in Business & Information Technology (MBIT) majors in Marketing from Punjab University.
He has Professional Experience of working in Sidat Hyder Morshid Associates as management and IT consultant. His current focus is on the creation of Marketing Strategy, Branding as well as work on consumer buying behavior.
He has 8 years of teaching experience. He has been serving Punjab University for 6 years.