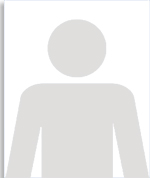 Over 17 years of experience in teaching, research, trainings, monitoring & evaluation, manuals & material development in the field of special education; and served the special education sector in various academic, co-academics, managerial and advisory roles. I completed PhD (Special Education) from University of the Punjab and also got First position in Master in Special Education from University of the Punjab.
I have extensive experience to instruct the M.Phil and Master Degree Programs specially focusing on the subjects of Differentiating Curriculum and Instructions, Assessment and Evaluation in Special Education, Research Methods in Special Education, Instructional Designs and Strategies, Administration Management and Consultancy in Special Schools, Sensory Impairment, Educational Audiology, Deafness and Hearing Impairment, Blindness and Low Vision, Introduction to orthopedic and Health Impairment and Exceptional Children in Regular Classroom. I have been contributing and managing research work mainly on hearing impairment, inclusive education, curriculum, and social & learning issues of people with special needs. Major area of research is inclusive education and hearing impairment.
I have participated in international, national and local level conferences, seminars, workshops and trainings activities and also concentrated to contribute in research and publications work as well. I am the author of numerous research papers that dealt with inclusive education, deaf education, social and educational problems of visually impaired and physically challenged in national and international research journals. A number of M.Phil. and Master level research studies & thesis have been completed under my supervision.
I have been committed in improve quality of teaching and learning through my work in teaching, teacher training, professional conference presentation, academic writing, professional lectures and research. I am strong believer of building partnerships among different special education actors including CSOs/ NGOs, INGOs, public and private sectors to generate platforms where expertise and capacities are mingled to bring about drastic changes in special education sector institutions in relation to quality, quantity and improved system for inclusive and special education.