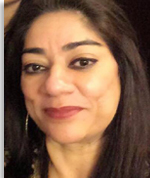 My professional life started when I joined the Punjab Institute of Mental Health as a consultant clinical psychologist in 2000. I taught the trainees pursuing Diploma in Psychological Medicine at SIMS (Services institute of Medical Sciences) Lahore and also worked as part-time faculty member of Institute of Applied Psychology. I joined a regular faculty member at Institute of Applied Psychology in 2001. I acted as a counsellor at SCAS (Student Counselling & Academic services). In 2008, I was awarded overseas scholarship by University of the Punjab, and proceeded to U.K for doctoral studies in Health Psychology at University of Surrey, U.K
I completed my PhD and joined back in 2013 where I developed syllabi for a 2 year MS Health Psychology approved by HEC. This program is running successfully since 2013 to date and I am the coordinator of this program. I have also developed a well-equipped Health Psychology Laboratory.
I have successfully utilized research grants for the fiscal years 2013-16 and earned Performance Evaluation Awards from University of the Punjab, Lahore Pakistan for the year 2014, 2015 & 2016 as well as Incentive award for the year 2015 and 2016.
I am honored to be named as a highly cited researcher (2016) in the Thomson Reuters List due to my novel contribution in the field of Quality of life after renal transplantation.
I am an associate editor for Journal of Behavioral Sciences and currently reviewer for national and international journals. I have presented my work at both national and international level. My research work is published in reputed international and HEC approved journals. I am motivated to contribute my best and excel in the academia.