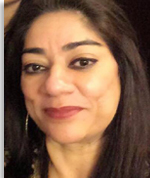 I have specialised in Clinical and Health Psychology, as mental & physical health both are important for a good Quality of life. I have rendered services as a consultant clinical psychologist at Punjab Institute of Mental Health (PIMH) and Services Institute of Medical Sciences(SIMS) before joining the Institute of Applied Psychology.
I have pursued my doctoral studies in Health Psychology at the University of Surrey, U.K
In my post doctoral fellowship, I undertook Translation, Validation & Cultural Adaptation of Renal Disease Questionnaires at Royal Holloway University of London, UK
I have developed syllabi and launched a 2 year MS Health Psychology Program at IAP approved by HEC. This program is running successfully since 2013 to date.
Being the coordinator of MS Health Psychology Program, I have also established a well equipped Health Lab and launched the Health consultation services at IAP.
I am the Handling Editor of the institute's journal 'Journal of Behavioral Sciences' ensuring its regular publication and maintaining standard of quality research and excellence.
Besides being an associate editor for the Journal of Behavioral Sciences, I am currently a reviewer for national and international journals. I have presented my work at both national and international level.
Being an HEC approved Supervisor I am actively involved in Masters, MPhil, MS & PhD supervision.
My research work is published in reputed international and HEC approved journals. I am motivated to contribute my best and excel in the academia.