Dr. Ayesha Latif
Research officer cum Lecturer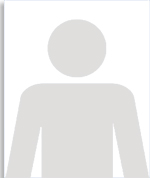 I have joined Centre of Excellence in Molecular biology, University of the Punjab as Research Officer (BPS-17) in 2005 after completion of my M.Phil. degree in molecular biology. In 2010 the post was upgraded and now I am working as research officer cum lecturer (BPS-18). Presently I am also a PhD Research Scholar in Plant Biotechnology Lab at CEMB. In CEMB, I am working in plant biotechnology group and involve in different research activities. I also had opportunity to work in genetic diseases group in my M.Phil research in 2004.
My field of interest is Plant Molecular Biology, Plant Transformation, Plant Tissue Culture. I have achieved a milestone of multiple gene transformation in Cotton. My main achievement is the production of insect and hebicide resistant cotton varieties which are on approval steps. In PhD project my goal is to improve the fiber length of Desi as well as American cotton. As a team scientist I am also involved in many research projects funded by PARB and USDA.
I have trained many trainees from different universities of Pakistan. I also participate as resource person in different workshops held in CEMB.
Designation:- Research officer cum Lecturer