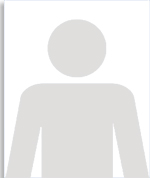 Dr. Saleha Nazeer has more than 22 years' dynamic and rich experience as Teacher, Researcher, Examiner, Administrator, Co-Convener and Subject Specialist at various universities, colleges and institutes, at both national and international levels. Her services in higher education can be grouped in to 3 major areas:
1. Administration:
15 years administrative experience as Departmental Head;
2. Research projects and Translation work:
6 years research experience at Sorbonne Nouvelle University, Paris 3, France.
11 years experience of Research work supervision / evaluation at post-graduate level at Punjab University, Lahore, and at NUML, Islamabad.
3. Teaching of French language:
22 years at Punjab University's French Department (besides French course's introduction at PUCIT College of Information Technology, and at IAS Institute of Administrative Sciences),
4 years at Fatimah Jinnah Post graduate College for Women,
2 years at International School of Choueifat,
5 years at PCBA/PICS
Since 1998 she is working as the Head of the French Department at Punjab University, Lahore. Besides running post-graduate classes in French language & literature and offering 6 short courses in French language, in the recent years she has worked over the launching of 4 years (8 semesters) BS programme with major in French Studies. Now she is planning to introduce M.Phil and Ph.D. courses at the French Department during 2012-13.
Proficient and familiar with a vast array of comparative literature in French, English, Persian and Urdu languages, her areas of interest for Research at post-graduate level include:
1. Comparative Studies (focus to introduce Oriental and Islamic philosophical thought in the West)
2. Themes related to modernity in occidental and oriental societies
3. Translations : French – English / Urdu / Persian and vice versa
4. Iqbalian poetry and prose with particular reference to Islamic philosophy
5. French – spoken & written skills
She has evaluated as well as supervised a number of Masters level thesis. Her doctoral thesis project in comparative studies won her highest honours from France in 2011. Credit also goes to her for introducing French in various centres where her students are now heading the French department at their respective institutions.