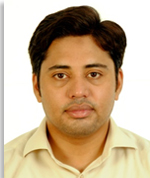 Nauman Alam Siddiqui is working as Assistant Professor in Metallurgy and Materials Science Engineering Department, University of the Punjab since 2014. Prior to coming PU, he had been serving in ministry of defense, NESCOM, Air Weapons Complex, Islamabad for the last five (05) years.
Nauman had completed his B.Sc Engineering in Metallurgy and Materials Science from Punjab University in 2007 and Master Engineering Degree from U.E.T Lahore in 2009. He has working experience in Failure Analysis of Aerospace components, Mechanical testing of materials, Structural qualification testing, Welding of materials and corrosion study and Hydrophobic materials. He has currently involved in teaching B.Sc Engineering students and research projects.
His research work has also been published in international impact factor journal.