The Faculty of Arts & Humanities comprises of eight teaching Departments/ Colleges/ Centres. Almost all departments/ Centres/ Colleges run M.A, M.Phil and Ph.D Programmes. These include Morning, Afternoon, Evening and Self-Supporting programmes. In addition, some departments have also been offering Diplomas in their respective disciplines. Details of there programmes have been given on their web-pages.
Each department/ Centre/ College has its own Board of Studies, responsible for regulating all academic matters and making recommendation relating to these issues. The Board of Faculty, comprising of representatives of all departments and chaired by the Dean, coordinates the teaching and research work.
Holding international Conferences and Seminars has been a regular feature in the Faculty. Scholars from home and abroad are invited to participate. Some departments have been publishing Research Journals of their own, some of which have national and international recognition.
The academic and research expertise and facilities, currently available in the various departments of the faculty cater not only the needs of the students but also contribute significantly to the liberal arts and humanities.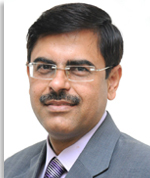 Dean
Prof. Dr. Amra Raza
dean.ah@pu.edu.pk