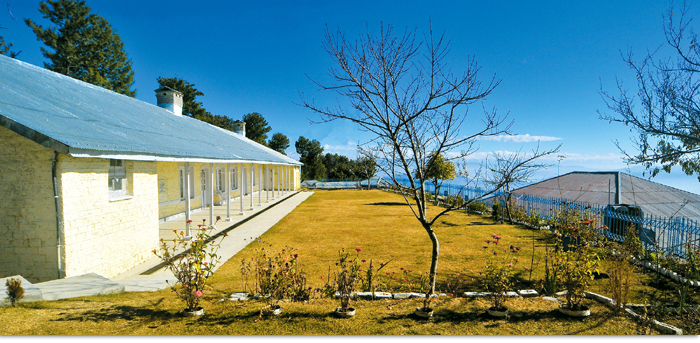 The Khanspur Campus of the Punjab University, now named as the Sir Syed Campus, is a unique field facility in the country to support study tours, field research projects and skill promoting workshops. It is under the management responsibility of the Center for Integrated Mountain Research (CIMR). Khanspur, a major settlement in Ayubia, is about 23 km (14miles) westwards from Murree, between 14km and 16km on the Murree-Nathiagali-Abbottabad Road, a 7km long metalled road branches off from Kuza Gali leading to Khanspur.
It is situated at an altitude of about 2250m (7500 feet). The average temperature during the months of June-September ranges from 21°C to 26°C with cool nights. During winter, snowfall is common with tropical alpine environment. The Centre is equipping its Field Station at Khanspur with necessary field laboratories, reference literature and data processing unit, including drawing and drafting, photography and photo-copying services, besides facilities for holding seminars, group meetings and training workshops as well as Residential facilities. For students of the CIMR, this facility will be utilized for staging guided study tours to familiarize them with natural landforms and their GeoEnviroment. The Field Station will be used also for launching some research projects leading to Diploma, M.Sc. M.Phil and PhD Thesis.
The policy of the CIMR is to publish results of integrated research and project achievements, in addition to issuing monographs, reviews and special publications. The Centre will also render information dissemination and exchange services. For rapid dissemination of new knowledge, the Centre is publishing its own journal, entitled "Mountnews" of which seven issues have already been published. In addition Monographs are published as and when required. "Landslide Hazards in the Murree Region" is one of the important publications of the centre.