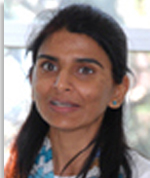 I have a 20 years social research and teaching experience at the postgraduate level. I have been providing research, training and policy advise to various government and non- government organizations. I am a member of various academic and professional bodies in Pakistan and abroad.
I joined the Social Work Department, PU in January 1996, immediately after my master (with Gold Medal) from the same department. In 2003-04, I won Australian Development Scholarship and studied public policy and development administration at the Australian National University (ANU), Australia. I won the school award for outstanding performance and was offered a merit scholarship for doctoral studies on child protection policy, completed in December 2012 at the ANU (Aus).
I have published in international and national journals with impact factor/HEC recognition. My latest publication in an impact factor international journal being;
Jabeen, Tahira, 2016 'Ideals of Human Rights and Socioeconomic Realities: The Larger Context of Pakistan's Child Protection Policy, Journal of Human Rights, upcoming/available online
I have presented in international conferences in Australia, Canada, USA and Pakistan. I have worked as consultant with international organizations including DFID, GTZ and UNDP. My recent involvement has been with UNICEF, providing consultancy in; i)developing Standard Operating Procedures for Child Protection Units in Pakistan, and ii) conducting a Training Need Assessment of child protection staff in Pakistan (2015-16).
My research interests include human rights of children, child protection, qualitative research methods, social and public policy, policy and administrative processes in Pakistan, civil society's role as a third sector.