Director QEC, Prof. Dr. Aamir Ijaz delivered a lecture on "Self Assessment Procedure" at Lahore College for Women University (LCWU), Lahore on 21-02-2014. Vice Chancellor LCWU, Deans and HOD's of different faculties and departments were present on the occasion.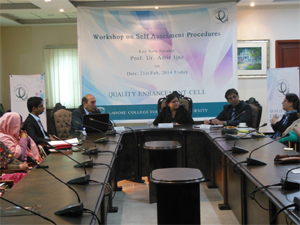 Speaking on the occasion. Prof. Dr. Aamir Ijaz guided program team members of LCWU about self assessment procedure and discussed criteria of self assessment manual. He also shared the good practices of QEC, PU with them.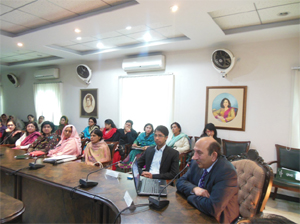 At the end there was a question / answer session. The presentation was very much appreciated by the participants, they said that such workshops should be conducted on regular basis.