An inauguration ceremony for a newly constructed building of QEC / ORIC was held at Seminar Hall of ICE&T on December 26, 2013. Worthy Vice-Chancellor, University of the Punjab, Prof. Dr. Mujahid Kamran was the chief guest of this event.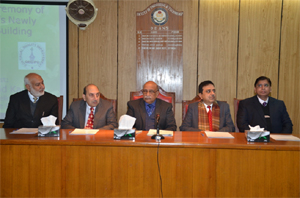 Speaking on the occasion Director, Prof. Dr. Aamir Ijaz told that the joint building of ORIC and QEC has been constructed at the 1st floor of Institute of Chemical Engineering & Technology with a cost of 6 Million rupees in about 6 months time covering an area of 3500 sq feet. He thanked Vice Chancellor for realizing the importance of ORIC and QEC, and allocating funds for the construction of ORIC and QEC's building which are vital organs of any educational and research organization.
This building would contain apart from the staff offices an Incubation Center, which would be available for faculty members to open spin off companies to bring the businesses in the university, fully facilitated with a working station and networking facilities. A show case will also be placed in the building displaying all the tangible products developed by PU faculty.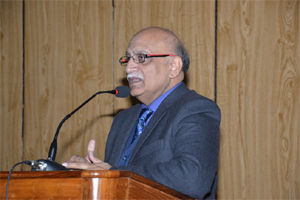 .Vice Chancellor appreciated the efforts of both the offices and told the audience that the functions of Quality Enhancement Cell and Office of Research Innovation & Commercialization are very important and difficult to achieve and the departments and faculty members must take keen interest in the activities of both these offices.