LAHORE: (Thursday, November 23, 2017): University of the Punjab (PU) in accordance with Center for Health and Gender Equality (CHANGE) instigated a project related to peace promotion in varied departments of University with a name "Inspiring the Future".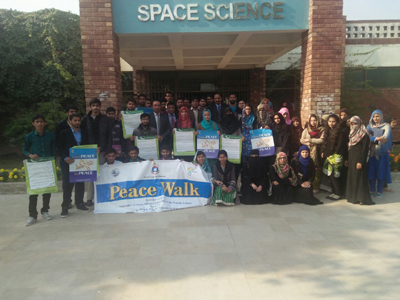 Aspiration of this project is to involve the potential stockholders like teachers and students in building the counter narrative for peace promotion through vigorous contribution. To achieve this task different healthy activities were implemented including Orientation with teaching faculty accompanied with Planning sessions that forecast the outlines to engage students in proactive way.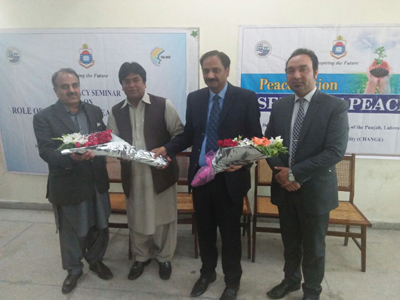 The outcome of these preliminary sessions was Peace sessions with students by already oriented professors as it is believed that the destiny of the nation is shaped within the four walls of the classrooms. In this connection 10, two days trainings with diverse departments were also structured with already selected students through peace sessions. These training sessions were envisioned to made them conscious, sensitize and stimulate to take actions for building tolerance and peace in university premises and leads to society.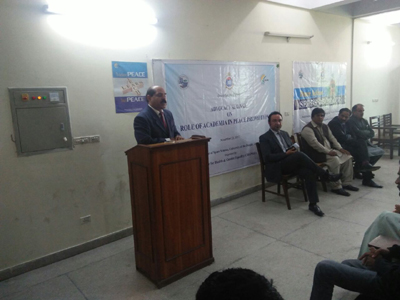 Students has classified total 50 conceivable social actions during the training sessions in university for peace promotion. In this connection, Department of Space Sciences and College of Earth and Environmental Sciences took initiative and stood pioneers in the implication of Social Action Plans in their respective departments.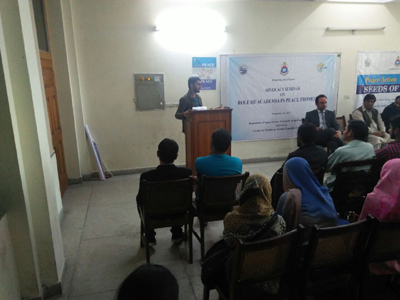 These actions were organized by students with the facilitation of Departmental management with close coordination by Centre for Health and Gender Equality (CHANGE). College of Earth and Environmental Sciences (CEES) and Department of Space Sciences hold seminars on emerging topics related to peace and their immediate departmental cause.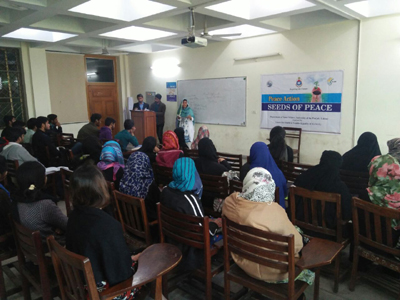 College of Earth and Environmental Sciences (CEES) organized a seminar on importance of Environmental Peace accompanied by a Role Play that indicates the importance of Communication and breaking the communication Barriers. Students has also prepared a documentary, in which they have engaged the students and faculty in importance of Peace and their perspectives. Students has also organized a quiz competition related to understanding of peace and tolerance.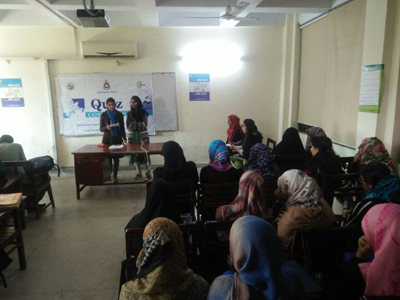 Department of Space science involved students through different innovative ideas including "Seeds of peace "which was actually the theme of the day. Students who took admission were considered as Seeds which were oriented through already oriented students.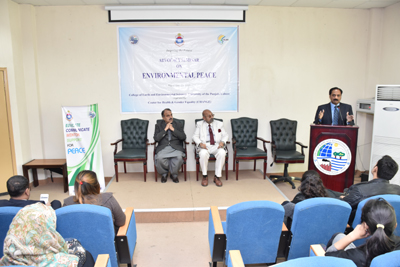 A seminar of "Role and Importance of Academia in Peace promotion" accompanied by Peace Walk to spread the message in university. Quiz Competition was also organized for better understanding of students.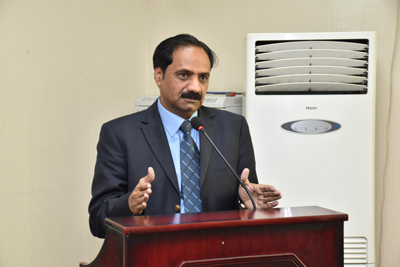 Salman Abid (a renowned Social Activist), Shahid Babar (Grandson of Moulana Muhammad Ali Johar), Prof. Dr. Syed Amir Mahmood (HoD Space Science), Prof. Dr. Sajid Rasheed Ahmed and Mumtaz Hussain (Executive Director CHANGE) underscored and encourage students for taking Peace Action and requesting to spread the message further at least 5 Persons in connection.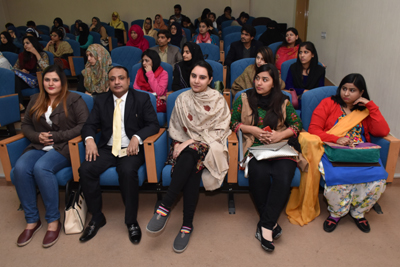 Importance of this Intervention for betterment of the society was highlighted. After completion of these SAPs A mega concluding event would be organized in coming days that would be Azm-E-Aman Conference.