Welcome to the Faculty of Engineering & Technology. We offer the best engineering environment coupled with the intellectual and technological resources. Faculty of Engineering and Technology is uniquely positioned to educate the technological leaders of tomorrow. Our goal is to position our engineering graduates to be problem solvers, project leaders, communicators, and ethical citizens of a global community.
In this technology-driven era, the socio-economic status of a country is directly or indirectly gauged by its potent engineering skills. Engineers are the builders of better world for mankind. The prestigious Institute of Chemical Engineering & Technology under the Faculty of Engineering & Technology, University of the Punjab, has been consistently catering to the needs of qualified and trained professional manpower in the form of chemical engineers and metallurgical engineers for the respective national industries over the past many decades. The alumni of the Institute have prodigiously contributed towards the development of process industry as well as various allied industries in Pakistan. Their performance at home and abroad is equally commendable.
In year 2005, the College of Engineering and Emerging Technologies was established under the Faculty. At present, the College is offering four years engineering degree courses in two disciplines, namely, Metallurgy & Materials Engineering and Electrical Engineering, thereto the program will be extended to other state-of-the-art disciplines.
Keeping in view the modern needs of manufacturing and services sector in the country, Institute of Quality & Technology Management was established in 2002 under this Faculty. The IQTM offers different Programs from B.Sc. (Engg.) to Ph.D level in the field of Industrial Engineering & Quality Management.
The teaching staff at the Faculty of Engineering & Technology is highly qualified, competent, dedicated, erudite, professionally experienced, and adequately capable of shaping the future engineers. In University of the Punjab, English is used as Medium of Instruction in Faculty of Engineering & Technology.
Taking this opportunity, I call upon the prospective graduates to transform the flashes of scientific imagination and engineering inspiration that form the stepping-stones, for making impossible of today the possible of tomorrow. The staunch challenge confronting the future engineers is the ultimate exploitation of national resources through indigenous engineering & technology development.
Faculty of Engineering & Technology is producing outstanding engineers, with great moral values, who are contributing in a prosperous and technologically advanced Pakistan and I look forward to scintillate future of the engineering profession and our beloved country.
Click here for Prospectus (REGULAR PROGRAM)
(Use Adobe Acrobat Reader to Open)

Click here for Prospectus (SELF SUPPORTING PROGRAM)
(Use Adobe Acrobat Reader to Open)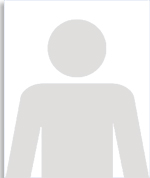 Dean
Prof. Dr. Abdullah Khan Durrani