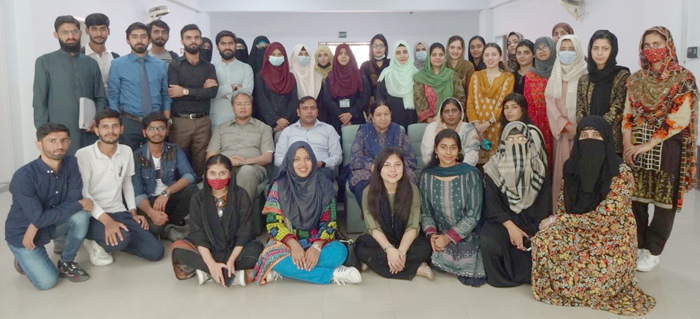 LAHORE: (25th October, 2022): The Institute of of Microbiology & Molecular Genetics (MMG), University of the Punjab and American Society for Microbiology have jointly organized one day workshop Agar Art Competition 2022.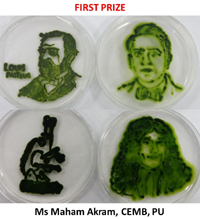 The main aim of this event was to provide a platform to microbiology students to express their creativity using microbes. This activity also helps students to learn about the bacteria and their special properties along with culture media. Such activities also add colors to the life of researchers while working in a closed environment. Prof Dr Shahida Hasnain, HEC Distinguished National Professor and Professor Emeritus, MMG, University of the Punjab highlighted the beneficial aspects of microbes by giving numerous practical examples. Prof Dr Samina Nasim, Chairperson Department of Fine Arts, CAD University of the Punjab, Lahore delivered a talk on the topic "Arts in Science".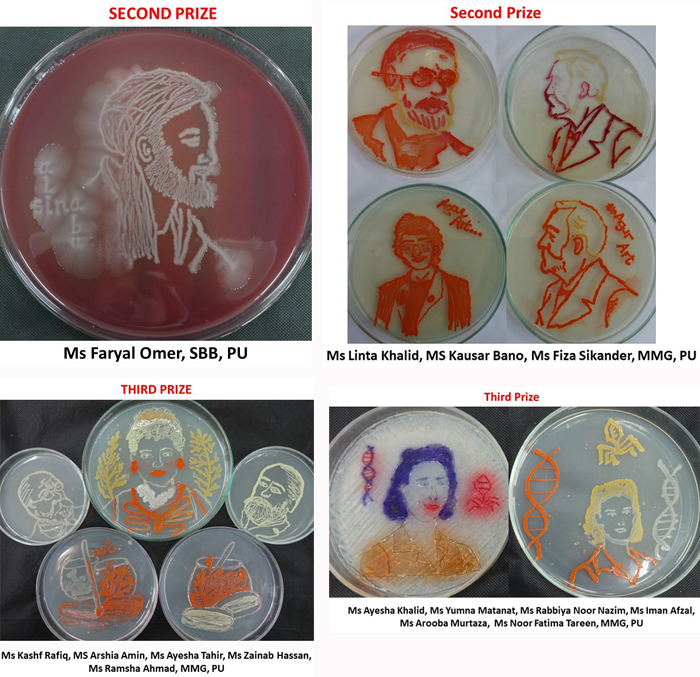 The students displayed their agar art work which was much appreciated by the participants. Prof Dr Shahida Hasnain and Prof Dr Samina Nasim acted as judges and categorize the student's art work as per the artistic and scientific grounds. Prof Dr Anjum Nasim Sabri, Director, IMMG announced the names of winners, appreciated their efforts and thanks the students for their active participation in this event.
The contestants will participate in the Agar Art Competition being organized by American Society for Microbiology at global level.