LAHORE: (Saturday, November 10, 2018): The 42nd HEC All Pakistan Inter-University Athletics Championship 2018-19, hosted by Punjab University, has begun at Punjab Stadium here on Saturday. As many as 24 teams from all over Pakistan are participating in the event. In the inaugural ceremony, Punjab University Vice Chancellor Prof Niaz Ahmad Akhter, Lahore College for Women University Vice Chancellor Dr Farkhanda Manzoor, Chairman Organizing Committee Prof Dr Shahid Kamal, Acting Director Sports Mrs Tahira Saleem, deputy director sports Mr Zubair Butt, officials, managers and a large number of players participated in the event.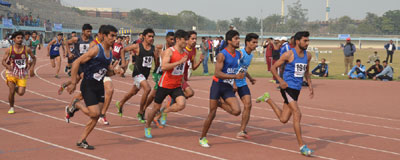 On the first day, competitions of 800 meters, 400 meters, shot put, high/long jump and other sports competitions were held in which athletes showed outstanding performance.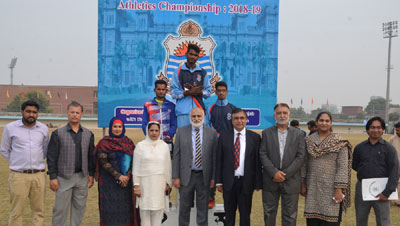 Addressing the ceremony, PU VC Prof Niaz Ahmad said that all the players were our winners whether they win or lose. He said that sports attract youth to positive activities. LCWU VC Dr Farkhunda appreciated arrangements, discipline and sportsman spirit of the teams.