Our world is exploding with data – text, videos, social media and more. Making sense of it without the right research tools is like looking for a needle in a haystack. The last decade has seen a revolution in the ease of accessing digital data, from social media to digitalized libraries, big data, bio-data and more. While collecting data has never been easier, the bigger challenge is bringing it all together in a meaningful way. With data spread across so many different formats, finding connections can be extremely difficult and time consuming without the right tools.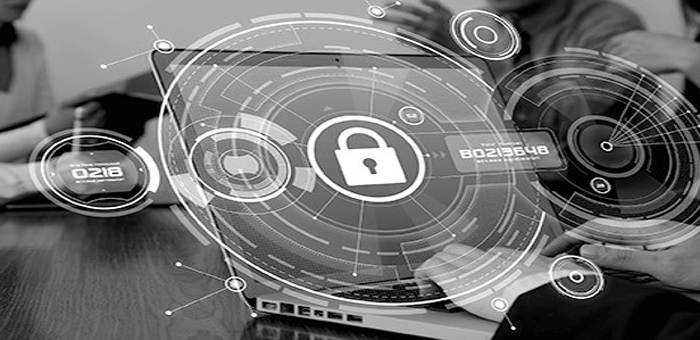 NVIVO 12 – the most powerful software for gaining richer insights from qualitatitve data. NVivo gives you a place to organize, store and retrieve your data so you can work more efficiently, save time and rigorously back up findings with evidence. Import data from virtually any source – text, audio, video, emails, images, spreadsheets, online surveys, social and web content and more.

Office of Research Innovation & Commercialization (ORIC), University of the Punjab, Lahore has organized one-day workshop on "Qualitative Research and Data Analysis using NVIVO 12" in Hailey College of Commerce, University of the Punjab, Lahore on June 22, 2019.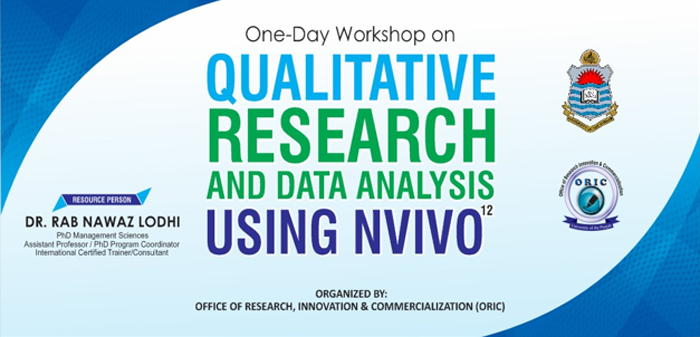 Dr. Rab Nawaz Lodhi was the resource person of this workshop. He is the Assistant Professor at Institute of Business and Management, University of Engineering and Technology Lahore where he is teaching MBA, MS and PhD classes and supervising MS and PhD students. He is also HEC approved PhD Supervisor in Pakistan. He did his PhD in Management Sciences from Bahria University Islamabad Pakistan. He is a certified international trainer of QSR NVivo 9/10 (Qualitative Research and Data Analysis). He has expertise in several quantitative and qualitative tools e.g., NVivo, MaxQDA, Atlas-ti, Eviews, SPSS, STATA, AMOS, Smart PLS, MPlus, Endnote.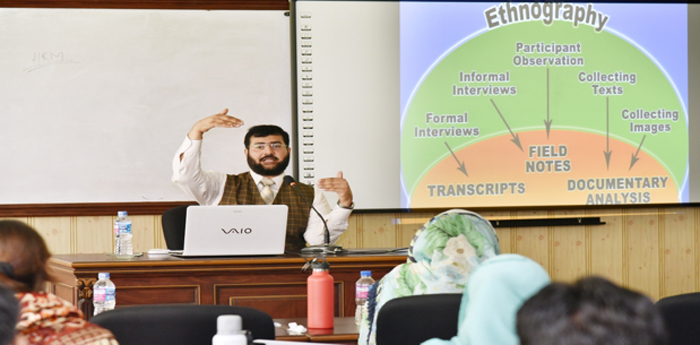 The MS/PhD Scholars and Faculty Members of Hailey College of Commerce, University of the Punjab, Lahore participated in this workshop. This workshop provided a unique opportunity for the participants to understand the fundamentals of qualitative research including theory building approach, qualitative research designs, various methods for the collection and analysis of data in qualitative research.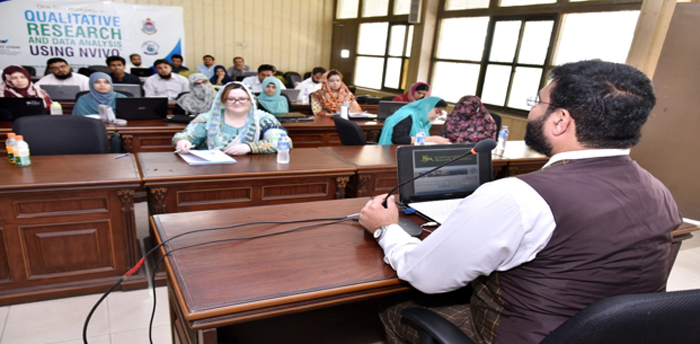 This workshop also helped participants to handle different data e.g., text files, field notes, audio/video recording interviews/documentaries/focus group discussions, websites, data sets, social media files etc. in NVivo software and to organize, classify and sort the different types of data and to shape the findings into models and relationships.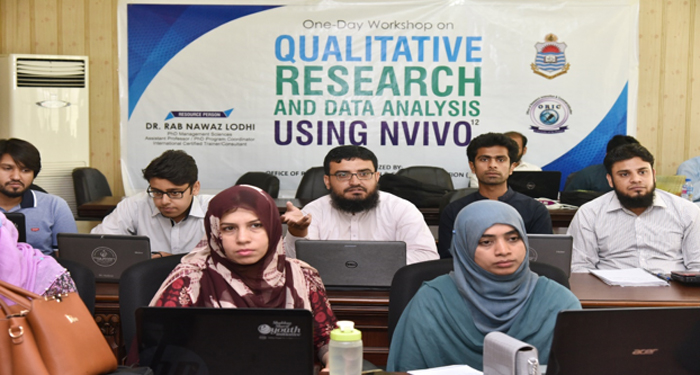 At the end, shields were distributed among the resource person and guest of honor. Certificates were also given to the participants.