LAHORE: (Thursday, February 8, 2018): Punjab Minister for Higher Education Syed Raza Ali Gillani has said that there was need to promote the idea of entrepreneurship so that students could become job givers instead of job seekers. He said that we were working together to bring PU among top 500 universities of the world and make it a role model. He was addressing the All Pakistan Entrepreneur Gala jointly organized by Punjab University Hailey College of Commerce, State Bank of Pakistan, SMEDA and Women Chamber of Commerce here on Thursday. Punjab Higher Education Commission Chairman Prof Dr Nizamuddin, PU Vice Chancellor Prof Dr Zakria Zakir, Managing Director State Bank of Pakistan Qasim Nawaz, President Women Chamber of Commerce Falahat Imran, MKRMS Chairman Wasif Nagi, industrialists, actors, faculty members and a large number of students were present on the occasion.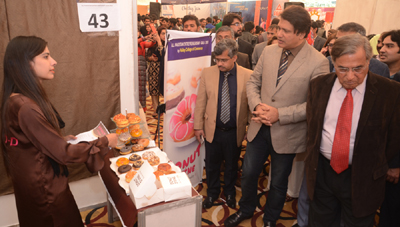 As many as 144 stalls of students from various parts of country were set up in which they presented various business ideas. Addressing the ceremony, Mr Gillani said that we must encourage young entrepreneur by taking initiatives in order to promote culture of entrepreneurship in Pakistan. He said that a modern educational system was being developed to replace rote learning and promote creative ideas. He said that the increasing participation of women in every field of life was guarantee for Pakistan's development. He said that no country in the world could compete Pakistan if we work with dedication, devotion, commitment and patriotism.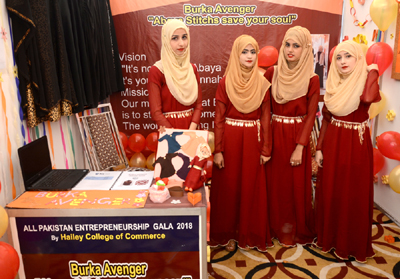 PHEC Chairman Dr Nizamuddin said that the government did not have sufficient resources to give employment to each and every person so there was need to promote entrepreneurship programs in our academic institutions. He said that PHEC was taking several initiatives for commercialization of innovative ideas of the talented students. He congratulated organizers on successfully organizing the event. Managing Director State Bank of Pakistan Qasim Nawaz said that the students had presented new ideas in various stall and it was a good opportunity for them to express themselves and show their skills.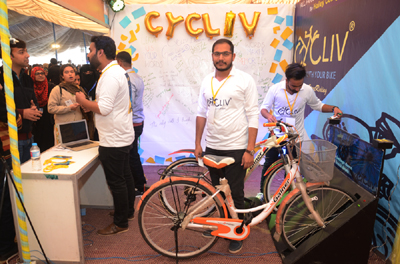 Lahore Women Chamber of Commerce and Industry President Falahat Imran said that their chamber would facilitate female students for promotion and commercialization of their innovative business ideas. Prof Dr Hassan Mobeen Alam said that the purpose of organizing all Pakistan entrepreneur gala was to provide a platform to the students to show their skills and exercise their ideas in a practical way. Later, prizes were distributed among the winners of the entrepreneur stall.