(April 1-3, 2019): Human Resource Development Center (HRDC) at Institute of Administrative Sciences (IAS), University of the Punjab in collaboration with Establishment Division – Management Services Wing, Government of Pakistan has taken off a three-day workshop on "Organizational Development" at Public Sector of Pakistan. The workshop was inaugurated with recitation of holy Quranic verses by Mr. Huzaifa tur Razzam – student at IAS and national level winner at All Pakistan Qiraat Competitions. To begin with, a warm welcome note was presented by the Director IAS, Prof. Dr. Nasira Jabeen and by the Director Establishment Division – Management Services Wing - Mr. Atif Zulfiqar. The training workshop was attended by 30 gazetted officers from different departments of government of Pakistan including NAB, Health ministry and like.

Day one included the talks by Mr. Qazi Afaq - member Federal Service Tribunal/CSP Officer on "Organization Development - Concept, Background and Principles" and by Mr. Sohail Rizvi, certified Career Coach and senior Certified Professional Trainer, on "Theory & Practice - Prevalent Approaches in Organizational Development".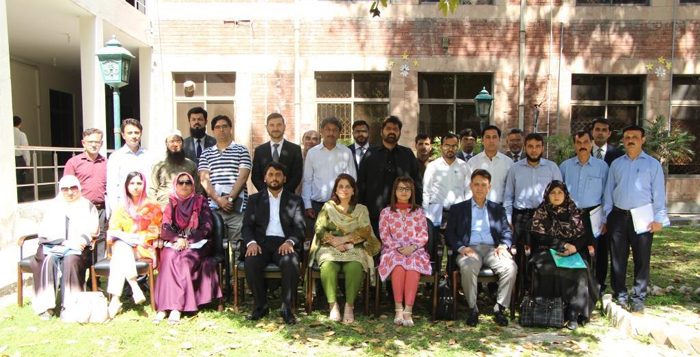 Day two of the workshop will enlighten the participants on "Organizational Development in Public Sector - National and Global Perspectives" by Mr. Sohail Ahmad – Director Partnerships & Alliances and Professor of Practice at UMT, and "Key Issues in Organizational Development - Challenges & Considerations" by Mr. Abdullah Khan Sumbal – Commissioner Lahore division,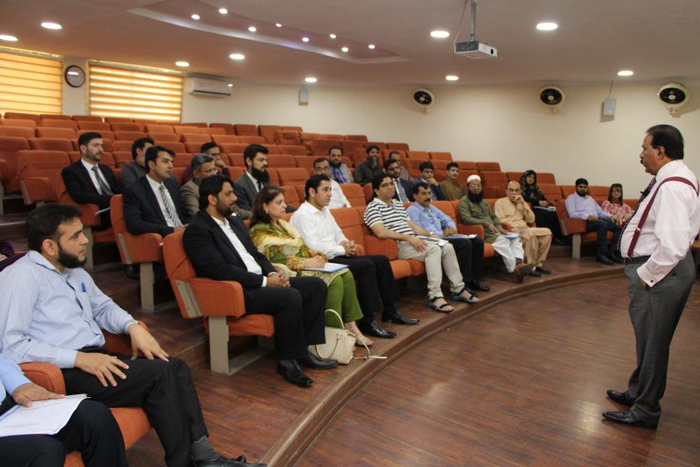 Day three of the workshop will include talks on "Leadership and Change Management – Paradigms & Practices" by Dr. Nauman Majeed – faculty member at PIQC and on "Capacity Building, Motivation and Learning in Organization - The role of professional training in Public and Corporate sectors" by Mr. Farooq Randhawa - Certified HR Professional.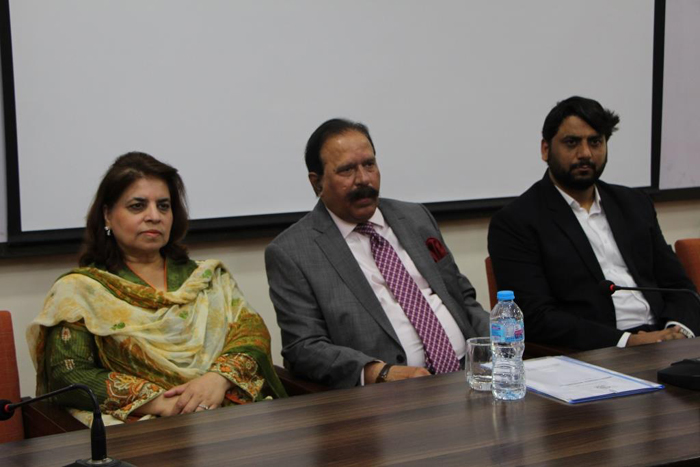 Three day training workshop aims to provide a wonderful social networking opportunity for all the officers, as well as a tremendous learning opportunity in the finest educational environment at University of the Punjab. IAS, being the pioneer institution of Public Administration in the country, has been conducting the workshops for government officials since last many years to promote linkages among the academia, public sector organizations and to bridge the gap between theory & practice through faculty & trainers exchange. Faculty & students at the institute are also benefitting from these sessions. The dedicated team at IAS including Mr. Shahzad Ahmad Siddiqui – Assistant Registrar, Ms. Rifat Umbreen Afzal – Admin Officer and Ms. Zulaikha Mehmood – Research Scholar takes great pride in being the part of organizing committee, under the kind supervision of Director IAS - Prof. Dr. Nasira Jabeen, to successfully conduct these trainings for civil officers on quarterly basis annually.