LAHORE: (Monday, October 16, 2017): The Institute of Agricultural Sciences (IAGS); University of the Punjab organized an Annual Dinner 2017. At the start of Program Prof. Dr. Saleem Haider, Director Institute of agriculture sciences welcomes the all participant and gave introduction about institute performances and told the efforts of the IAGS in field of agriculture and industry. The chief guest was Prof Dr. Zaffer Moeen Nasir, Vice chancellor Punjab University and while other guest were Mr. Azam cheema, Sayban Group, Prof. Dr. Muhammad Youns (PARB), Prof Dr. Mazhar Saleem Dean Faculty of Oriental college PU, Prof Dr. Ashraf Randhwa, Principal Punjab University College of Information Technology Professor Dr Mansoor Sarwar, Mr. Javed Sami, president ASA PU, Dr. Sardar Asghar Khan Vice President Arts ASA, Iftakhar Tarar Sectary ASA, Prof. Dr. Sajid Rasheed, Dr. Asmat Ullah Dr.Mehboob Hussain, Dr. Ahsan Sharif, Prof Dr Khalid Mahmood and Mr Saeed Mughal. During the program students performed the skits and National songs. All the participants appreciated the performing of students.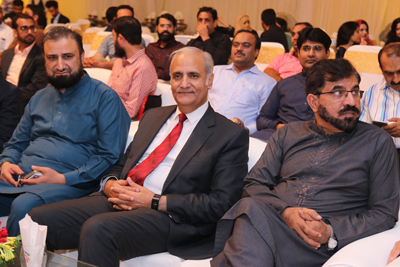 At during address, Prof Dr. Zaffer Moeen Nasir said that all the Agricultural students showed the confidence for performing skill which will be helpful in their field works for expressing their knowledge. He appreciated the efforts of Dr. Saleem Haider, director Institute of Agricultural Sciences and also like the performing of student skits and songs.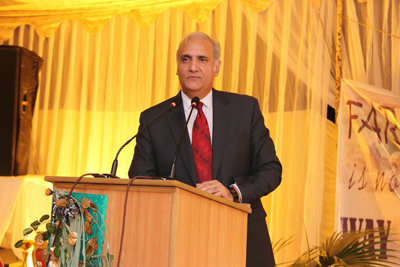 Talking with the corresponding Director IAGS Prof. Dr. Muhammad Saleem Haider told that he is working for progress of agriculture and IAGS day and night. He also told that more than 70 percent students of IAGS are on jobs which is an honor for IAGS and PU. At the end Vice chancellor distributed the shields of honor among the guests.