The College of Earth and Environmental Sciences, University of the Punjab, Lahore organized a Seminar on "Foreign Education and Nation Building" on Wednesday, October 20, 2021 at 01:00 p.m. The Seminar was aimed at address and make awareness about the International Education for Pakistani Students to play their active role for nation building process. A Canadian Delegate including Syed Muhammad Ali, Chairman, "I AM PAKISTAN" organization, Mrs. Shaheen Malik, Senior President, Education Overseas Program, (Canada) addressed the participants of the Seminar. They explain that this is a collective effort to help the students to got admission/ facilitation at international level. They further elaborated how students can overcome the challenges during the admission process in foreign Universities. They assured their facilitation to the Pakistani students under the platform of "I am Pakistan".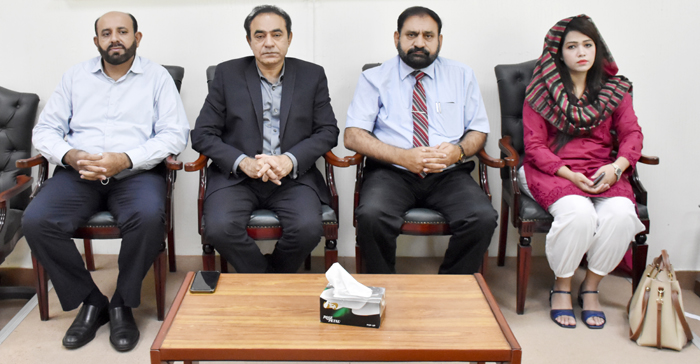 Ms. Saira Ramzan, (Member, Syndicate, P.U., Lahore), Dr. Amjad Abbas Magsi, (General Secretary, Academic Staff Association, P.U., Lahore) and Mr. Muhammad Waqar, Media Coordinator, (CEES, P.U., Lahore) also address the participants of the seminar. A large number of aspirants of foreign education has participated in the seminar.
At the end Prof. Dr. Sajid Rashid Ahmad thanked the distinguished delegates for their valuable efforts made to promote Pakistani students in higher education at international level.