LAHORE: (Thursday, March 8, 2018): The 7th Invention to Innovation Summit organized by Punjab University Office of Research, Innovation and Commercialization, Pakistan Science Foundation and Institute of Research Promotion has concluded here on Thursday.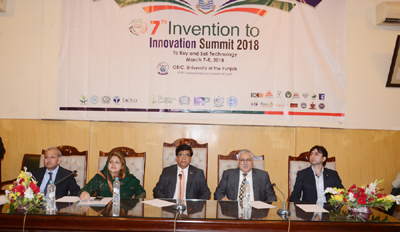 As many as 500 indigenous technologies including 200 startup projects/ideas were put on display in the two day summit. Around 100 institutions from all over Pakistan participated to exhibit their innovative ideas at the corridors of Institute of Education and Research. On the concluding day, University of Veterinary and Animal Sciences Vice Chancellor Prof Dr Talat Naseer Pasha participated in the closing ceremony as chief guest.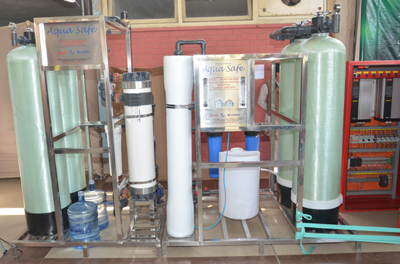 PU ORIC Director Dr Farah Rauf Shakoori, IRP CEO Mr Abid Sherwani, renowned scientists, researchers, chief executive officers, representatives of different industries, students and people from various walks of life participated in the summit. Addressing the ceremony, Dr Pasha said that such events paved way to promote linkages between academia and industry. He appreciated the efforts of the organizers for successfully managing the mega event under public-private partnership. On Thursday, the participants showed interest in the all stalls and appreciated the efforts of academia and industry. For the first time, a stall was set up for resolving communication and visual issues being faced by deaf, dumb and blind persons.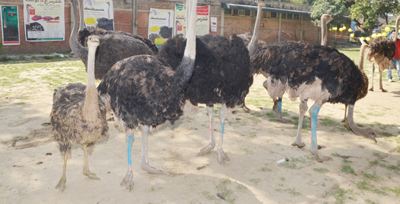 Various software were put on display which were useful for disabled persons to meet several requirements of their everyday life. An awareness stall was also set up in which people were sensitized regarding the usefulness of ostrich meat. The participants were informed that the cholesterol level in ostrich meat was less than chicken, mutton and beef while it also carried more quantity of iron and protein.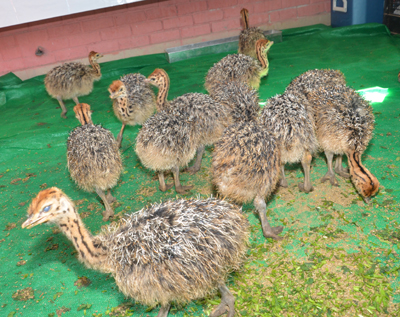 The participants were informed that 90 percent of ostrich meat was free of fat while it was helpful for treatment of various heart-related diseases. Director ORIC Dr Farah Rauf Shakoori said that the technologies that were put on display in the two-day summit could help resolve various socio-economic problems being faced by the country. She thanked PU Vice Chancellor Prof Dr Muhammad Zakria Zakar for extending full support for organizing the summit.