The Office of Research Innovation &Commercialization (ORIC) and Quality Enhancement Cell (QEC), University of the Punjab, following the directions of Prof. Dr. Mujahid Kmran, the university's vice chancellor, has conducted a knowledge based workshop on "HEC Plagiarism Policy and Turnitin Software" on April 23, 2012.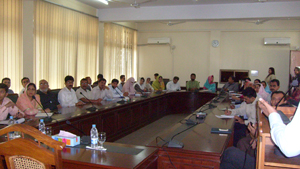 About seventy researchers and faculty members attended the workshop. Its objective was to provide a forum for the faculty members to discuss various issues related to plagiarism.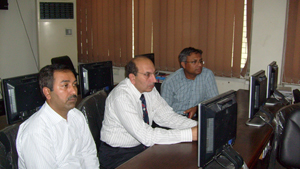 The resource person of this workshop, Mr. Muneer Ahmad (Deputy Director, Q.A. HEC) briefed the participants about HEC plagiarism policy and also provided a comprehensive training on the use of "Turnitin" software that has been provided by HEC to all public as well as private institutes for the identification of plagiarized content.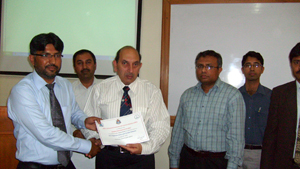 Dr. Aamir Ijaz (Director ORIC & QEC) concluded the session with the hope that the increased use of "Turnitin" would definitely improve the quality of research and also help the faculty members in accessing the performance of students at postgraduate as well as undergraduate level.