Chinese academicians visit PU
LAHORE: (Tuesday, January 17, 2012): A 30-member delegation from Chinese varsities, including Tsinghua University (THU) and Southwest University of Political Science and Law (SWUPL), comprising experts and students visited the Punjab University and held a meeting with Vice-Chancellor Prof Dr Mujahid Kamran and senior faculty members in the Al-Razi Hall of Centre for Undergraduate Studies here New Campus on Tuesday. PU Director External Linkages Maria I. Maldonado arranged the visit while various professors and deans were also present on the occasion.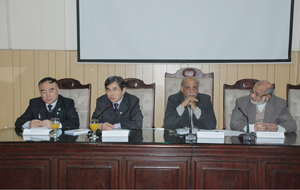 Addressing the meeting, Vice-Chancellor Prof Dr Mujahid Kamran said we were not only proud of friendship with China but also the achievements made by her. He said eruption of US army after 9/11 was a threat to the entire world. He stated people of America were good and not our enemies but a group of rich families that controlled governments, banks, oil companies, corporations and media. He said the group funded wars, brought countries under their debts and wanted One World Government.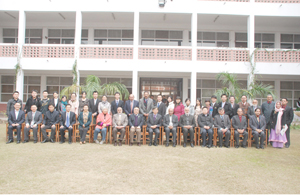 The Vice-Chancellor said the people of America were in their hands and they did not wanted to go to wars. He said they were carrying out proactive exercises in gulf regions. "Pakistan is located strategically and they understand that any future challenge to them can come from Eurasia. That's why they are sending troops there making 9/11 just an excuse," Dr Mujahid Kamran added. He said China, Iran, Russia, Pakistan and Turkey could counter this non-Eurasian threat. China was a major source in creation of new knowledge and ties with China were unbreakable, he added.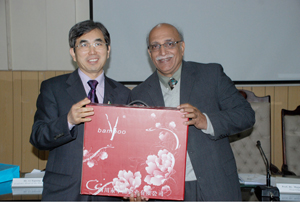 Chancellor of Chinese delegation, Zhang Guolin thanked the Vice-Chancellor and faculty members and said it was rare to visit the Punjab University. He said we wanted to promote friendship with Pakistan. He shared feelings about his experiences of visiting various places in the country.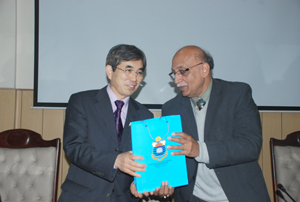 Academic Head of the delegation, Li Xiguang said we visited Taxila, prayed there and enlightened two candles, one for China and the other for Pakistan. Praising the Punjab University, he said it was a progressive university and the Vice-Chancellor had made a progressive statement about the current situation.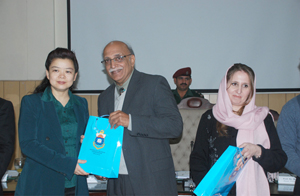 He said US media was not covering Occupied Wall Street Movement. He said Pak-China friendship was natural because it came form hearts. He said Pakistanis love China more than Chinese love their country.